Marvel Alexander Talks Basketball Scholarships, His Friend Dennis' Love Advice, and Waking Up In The Hospital With Shaved Pubes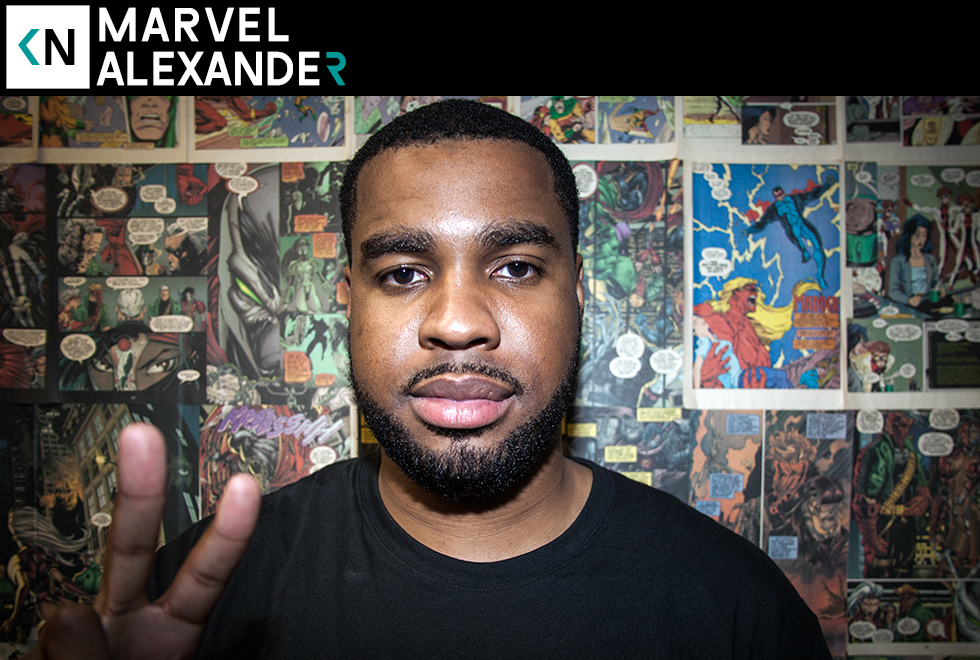 I enjoyed Marvel Alexander's last project Don't Die Yet. It has avant-garde sounds from the likes of Sango, Kaytranada, and features from Wiki and Hodgy. There's a lot of great self-production as well, and it turns out he's also behind the scenes making hit records as a producer. I had no idea.
Really fun conversation with a perfect stranger, the dude can spin a yarn. Hear us talk about basketball scholarships, his friend Dennis' advice on getting girls, and waking up in the hospital with shaved pubes.
–Lee